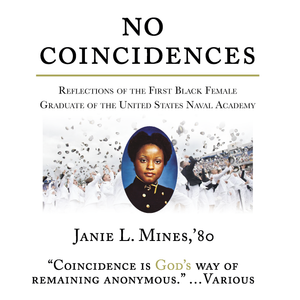 Instructions: Both MP3 and M4B formats are provided.  MP3 is usable on most devices.  M4B is for APPLE iTunes ONLY.  Open the folder and choose the format that meets your listening preferences.  ENJOY!
The Book: "Coincidences are God's way of remaining anonymous" is a popular quote, but the author dispels this myth of God's anonymity through a series of personal vignettes rooted in the rural South and the U.S. Naval Academy. As the first black woman to enter and graduate from Annapolis, the author confronts issues of race and gender through a faith grounded in the simple premise that "God has a plan for us all; if we submit to His will, we need not fear. We are prepared and protected
Narrator: This audio book is read by Janie Mines,  the author.  Listen to her share this message in her own way.